Team Management Software
Overview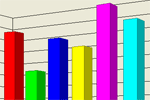 Team Manager for Swimming provides coaches, parents and administrators with easy-to-use swim club software. The system is designed to completely automate the administration and performance tracking for teams at all levels of competition. Organize your team with less stress and more resources at the tips of your fins.
Team Manager makes running a team simple with functionality that allows you to:
Track top times (best or overall) by event or swimmer
Integrate workout management
Record team / pool / league records and time standards
Pull reports and print labels for meet entries
View and print rosters with personal details and attendance lists
Chart performance graphs
Print ribbon awards and improvement labels
Pick "Best Relays"
Transport split sheets to meets
Export best times, meet results and entries, records, and more to Team Stats Online
View length of time a swimmer has been on your team
Keep tabs on athletes that haven't registered yet for an upcoming meet
Sync up foreign swimmer declarations directly with Meet Manager
With Team Manager, entering a meet is easy and eliminates the tedious data entry that is normally necessary. Just specify an entry qualification time (if any) and Team Manager will list all eligible swimmers and the events their best times qualify them for. From there, simply click on the events to be participated in by each swimmer! It's easy, fast and accurate. Team Manager will export these meet entries for the meet host.
Never again have a delay with publishing meet results-results can be entered just as quickly and efficiently. Select the event and Team Manager will display all eligible swimmers for that event. Click on a swimmers name and enter his / her swim time (optionally enter splits, stroke rate, place and points). Or use Team Manager to import meet results from the meet host! It's easy.
You will have more insight into each swimmer on your team than ever before with the robust reporting tools offered by Team Manager. Access hundreds of reports including Best Times, Split Sheets, Meet Eligibility, Meet Results, Mailing & Award Labels, Rosters, Records and Time Standards, Meet Entries, Meet Entry Fee Reports and many, many more.
Click here for Product License Options for Team Manager for Swimming
Features
Team Manager 8.0 New!
The new Team Manager has been released! TM 8.0 launched on December 15, 2015 with a splash, giving you more resources, more tools and more functionality than ever before. The latest version of our system is the most advanced and exciting product we have ever released and is packed with over 20 NEW features.
Team MANANGER 8.0 modules include:
WORKOUT Manager
With WORKOUT Manager, coaches can save time and stay organized as they put their athletes through the paces. When a coach creates workouts and predicts training paces, WORKOUT Manager will pull athlete rosters and best times directly from Team Manager.
Pull performance reports on log books, weekly yardage, attendance percentages, energy system percentages, stress level totals and more. Additionally, the roster and best time reports are instantly available to you in Team Manager, giving you an even more comprehensive overview of your athletes.
Why is this important? Most coaches are responsible for 8 to 24 swimmers in anywhere from 2 to 4 lanes in each session; it is imperative that a coach be able to create workouts for each lane quickly and easily. A running timeline, total yardage and the total stress level is shown to enable you to get the maximum from a workout. In addition, you can see the amount of each stroke and the amount of each energy system being designed in. Post-workout, all swimmers who participated will have their attendance and yardage statistics automatically updated in the system.
Note that if you do not purchase the WORKOUT Manager option, you can still check it out using your basic Team Manager product.
Training
Predict training paces using results from your T-30 sets. Here's how:
Produce six custom pace charts for each swimmer (known as Pink, Red and Blue charts).
Predict paces in other strokes by using your freestyle T-30 with a modified T-30 protocol.
View percent-of-effort tables based on best times, race pace charts and 4 millimole pace predictions.
Record the results of any test set you desire, such as 5 x 100 on 5 minutes.
Record heart rate and comments with each test set. (Some test sets provide meet time predictions.)
Generate test set and training pace reports and download them into easy-to-read spreadsheets.
Pace Clock
Make your workouts easier to follow! Instantly download up to 10 workouts (one per lane) from WORKOUT Manager to either the Colorado Time Systems 4 or 5 console running a CTS pace clock program or to the Daktronics OmniSport 6000 with its pace clock program. The download can handle up to 64 sets per lane and provides the number of repeats per set, intervals for each set and the rest period after each set.
Team Stats Online (TSO)
Stop fielding questions from anxious parents and swimmers and give them the answers they want, when they want them! Athletes and parents will have online access to a searchable database of meet results and rankings. TSO is included FREE with all TM 8.0 packages for the life the product.
Online Demo
Please Click Here to go to our Team Stats Online web page and pick the "A Demo for Team Stats Online" Swim Team and check out the various menu selections. For example, choose Athletes and then double click on Times next to an athlete to show that swimmer's Best Time in every event. Click on Entries and pick a meet and Team Stats Online will show all the entries that have been declared for that meet.
Try it FREE with TM 8.0
Start Team Manager and click on the TSO icon at the top of the main menu to get started. Filter the information you want uploaded to the web, place the link on your team's web site, and contact your parents and swimmers to begin enjoying an easy to use searchable database of your team's meet results, meet entries, rankings, and records.
Team Connect Online (TCO)
With TCO, multiple users can access your TM database simultaneously. Get more work done faster, and get more people the most up-to-date information. TCO is included FREE with all TM 8.0 packages for the life of the product.
Packages
Team Manager 8.0 Packages:
How can you get the new TM 8.0? It's easy! Just choose from three packages:
Bronze Package
TM Basic + FREE Team Stats and Team Connect Online
Silver Package
Includes Bronze Package PLUS...
Records/Standards - Keep track of your records and indicate time standard qualifiers (also includes USS Time Standards).
Graphs - With the touch of a key, print a graph showing a swimmer's improvement and overall performance.
Award Labels - Print award labels for swimmers based on improved times, finish times, or participation.
Entry Labels - Print labels or cards for entries to an upcoming meet (including each swimmer's best time, and heat and lane assignments).
Journal/Recruiting - Enter any notes to be stored into your database by date and title, including recruiting information for athletes.
Predict Results - Great for college & high school teams to simulate event and overall meet results for dual meets.
Pro Network - Share one database from multiple computers on a local area network.
Gold Package
Includes Silver Package PLUS...
Workout Manager Basic - Develop and analyze daily workouts, record attendance, and track yardage.
Workout Manager Training Feature - Record tests sets and predict training paces using the T-30 test.
Workout Manager Pace Clock Feature - Download up to 10 workouts (1 per lane) from TM directly to the CTS 4,5, or 6 or the Daktronics 6000 or 2000 timing consoles.
When you upgrade to TM 8.0, you will automatically be upgraded to the package consistent with the options you already have in your current Team Manager product. For example, if you already have the Record Match/Time Standard option, when you upgrade to TM 8.0, you will automatically receive the Silver Package that includes all 6 standard options plus the Pro option. If you have one of the Workout Manager options, when you upgrade, you will automatically receive the Gold package that includes all the standard options as well as all three of the Workout Manager options. And in both of these examples, you will automatically receive FREE subscriptions for both Team Stats Online and Team Connect Online for the life of the product.
* Please note that Tech Support for TM 6.0 will not be available after July 15, 2012.
Team Manager Lite
TM Lite makes it easy for a meet host to obtain entries from the teams entering a meet. TM Lite is provided FREE to a meet host using Meet Manager to distribute ONLY to the teams entering the meet and those teams then send their entries to the host by CD or via email. The meet host can distribute TM Lite CDs directly to team or each team can download TM Lite from the HY-TEK website. Please note that TM Lite supports up to 100 swimmers per team.
TM Lite has all of the basic TM functionality with the following features enabled:
Standard set-up and options
Entry for teams, athletes, relays, meets and browsers
Specification of meet entry custom times by event or name
Import of meet events from a Meet Manager database
Export of meet entries to send to the meet host by CD or via email
Meet Entry Reporting
Click here to view the TM Lite Instructions
Customers
HY-TEK Team Manager is the number 1 choice in team management software for thousands of swim teams. Some of the organizations that use Team Manager to run their team include:
Team Manager for Swimming
Barker Aquatic Swim Club
Chanhassen High School
Columbia University
Bengal Tiger Aquatic Club
Island Wahoos
Jersey Swimming Club
Monta Vista High School
Quickwater Swim Club
River Town Aquatics
Shaker Sharks
Swim Atlanta
Maui Gold Swim Team
Palmer Stripers Swim Team
Rapid City Racers Swim Club
Rappahannock Raiders Swim Club
Vincennes Swim Team
CSRC Stingrays Swim Team
East Ridge High School
Green County YMCA
Mandarin High School
Menomonie Area Aquatics Club
New Jersey Wave
Ridgedale YMCA
Rollingwood Swim Team
Romeo Dolphins
Southern Cross Dragons Swim Team
University of Cincinnati
UNLV Swimming
Fox Valley Swim Team
Lakenheath Swim Club
Northern Free State Aquatic Club
Pineville High School
Roma Swimming Club
Southwold Swimming Club
West Islip High School
YMCA of Saratoga Stingrays
Blue Devil Swim Club
Sand Otter Swimming
Sand Otter Swimming
Spokane Waves